Torsten Schirdewahn - About me and my alias
last update : Autumn 2014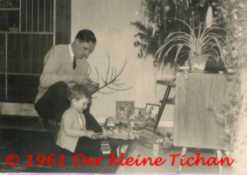 Just shortly after being born - at the age of 32 month - I saw "my" first TRIX EXPRESS Model Train underneath our Xmas tree in 1961. But this present wasn't actually destined for me.
But how should I have realized. Well - finally the years came where I was allowed to play with that nice little 3-rail DC train for several years. And the train disappeared again on the attic of our house. And was discovered again in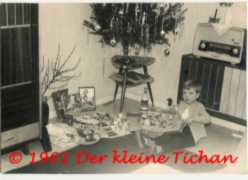 1986 - conditions as being "banned" in 1974.
By visiting second hand shops and flea markets I completed and even extended the initial stock. But just until our 1st child was due to be born - housing space was too small at that time - and all the train display had to be removed again. So I decided to concentrate on collecting the TRIX EXPRESS.
1998 - TRIX has ceased production of the EXPRESS series in 1995 - I changed the topic - collecting now Tin Toys produced by Johann Biller of Nuremberg.
Meanwhile I had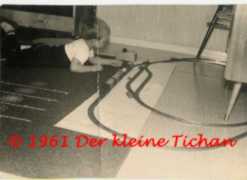 finished school, made a short "intermezzo" as chemical assistant in a textile company and then went joining the German Air Force. I retired in July 2014 - however still working part-time as a freelance Air Traffic Controller on a Regional Airport 200 km north of Berlin.
---
Legal advice / disclaimer:
www.billerbahn.com, www.billerbahn.de, www.billerpedia.com, www.billerpedia.de and www.billertoys.de
are private projects made, possessed and maintained by Torsten Schirdewahn, Neue Reihe 9A, D-18279 Lalendorf - Germany